Blogs
See how we make a vital contribution to society in general and vulnerable people in particular.
---
Research by NCPQSW has been reported on BBC News!
16th March 2021
BBC news have included our well-being research, which assessed the impact of the use of a call blocker on wellbeing, in an article about scamming!
The research found that scam and nuisance calls have a significant impact on well-being, regardless of whether there is actual engagement or any financial loss. It also found that all regular landline users are likely to benefit from call blocker technology, particularly vulnerable individuals as the call blockers could help to support them to live independently.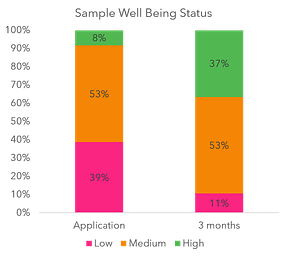 As the graph above shows, the installation of a call blocker achieved the following results across our sample population:
↑ The percentage of those scoring as high on the well-being scale increased from 8% to 37%.
↓ The percentage of respondents scoring as low on the well-being scale reduced from 39% to 11%
We are so glad that this successful piece of research is being shared and hope that this will encourage people to get in touch with ways that research in this area can be further developed.
---
You may also be interested in ...