Blogs
See how we make a vital contribution to society in general and vulnerable people in particular.
---
New Leading for Change Unit!
2nd June 2021
We are really excited to be able to offer an additional Leading for Change Level 7 unit this Summer!
Dr Orlanda Harvey will be delivering the unit, which will include 5 online seminars of between 1 hour and 1 hour 30mins each. We encourage you to share this with others and if you are interested, please contact hsspostregadmissions@bournemouth.ac.uk via email to express an interest.
Here is the flyer for more information: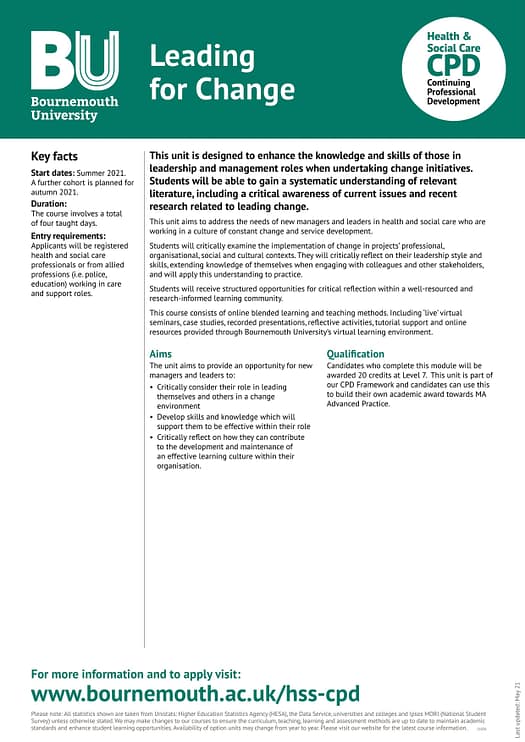 ---
You may also be interested in ...