Blogs
See how we make a vital contribution to society in general and vulnerable people in particular.
---
Please join us to celebrate and remember Kip Jones!
13th June 2022
Our dear colleague, Kip Jones, passed away in November 2021. In honour of Kip and his work, we are holding a celebration event, which will include a 10 year Anniversary showing of the film 'Rufus Stone'.
Please see below a flyer for the event. It would be wonderful if as many people as possible could come together to remember Kip on 6th July!
If you would like to attend this event, it is important that you contact Professor Lee-Ann Fenge (lfenge@bournemouth.ac.uk) and let her know that you intend to come along for catering purposes.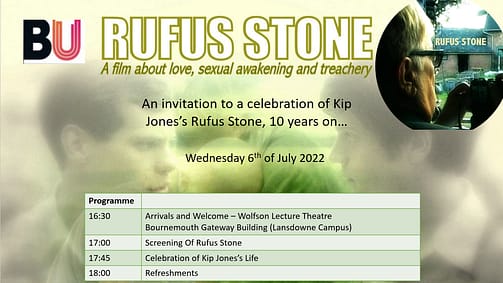 ---
You may also be interested in ...