---
Evaluating the impact of leadership development programmes – CLAHRC East of England (2016)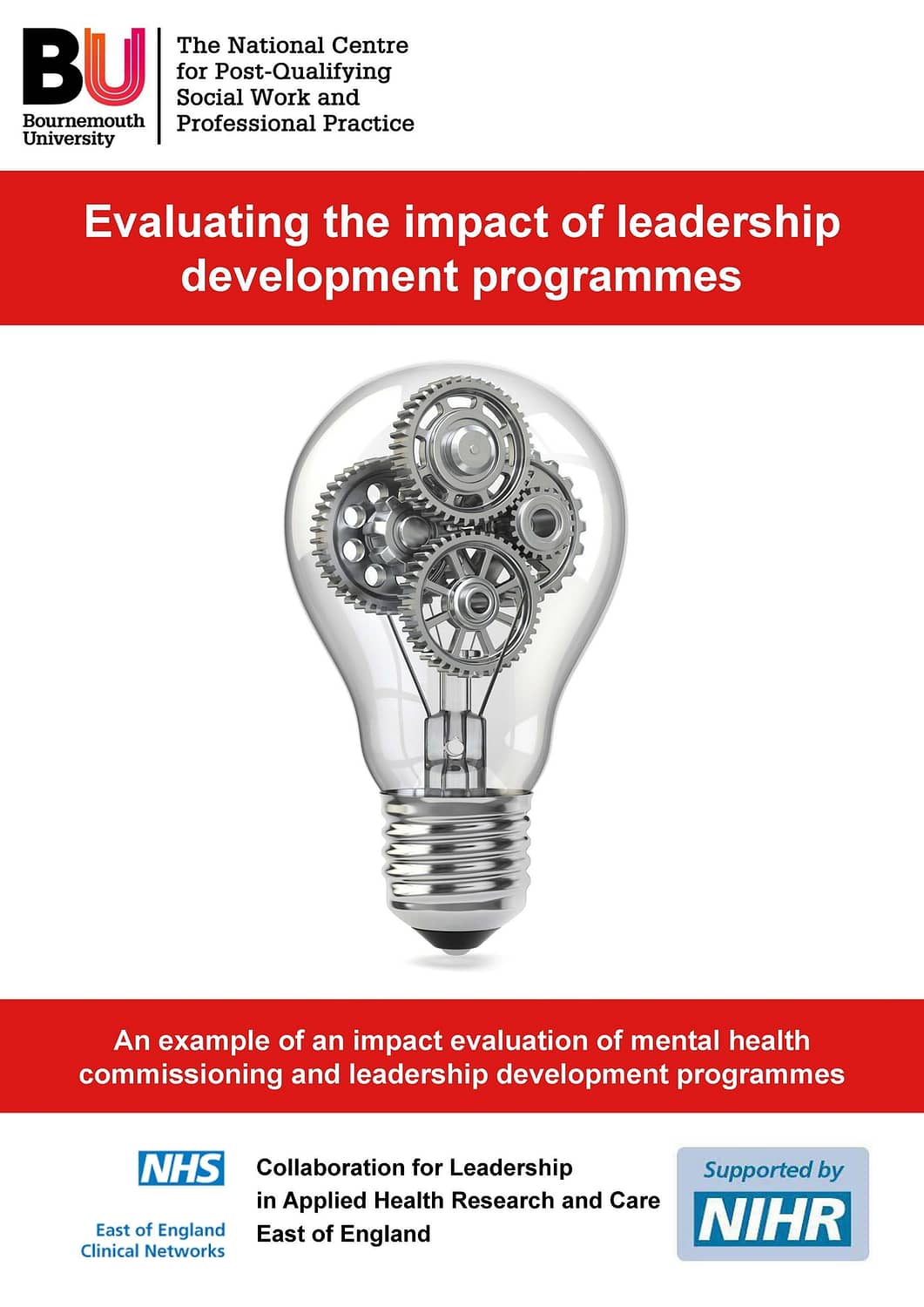 The evaluation focused on two Mental Health Commissioning and Leadership Skills Development Programmes which were delivered by the network across the South and East of England. The evaluation was completed by the National Institute for Health Research (NIHR) Collaboration for Leadership in Applied Health Research and Care (CLAHRC) East of England and The National Centre for Post Qualifying Social Work at Bournemouth University.
The findings illustrate the impact of the South and East of England Mental Health Leadership and Commissioning Skills Development programmes on both the personal development of GP Mental Health Commissioners and commissioning practice. The evaluation demonstrates that face to face workshops can have a positive impact on networking and as a result, commissioning practice.
Results from this evaluation provide a valuable contribution to the limited evidence base in this area. Programme characteristics contributing to impact could be likely success criteria for future programmes and could be used to inform the development of future learning programmes for mental health commissioners as part of a national approach to improving mental health provision.
The evaluation method applied in this example could also be used to understand the impact of learning and development programmes across other areas of the NHS.
---
You may also be interested in ...