---
CLAHRC East of England Fellowship Impact Evaluation (2017)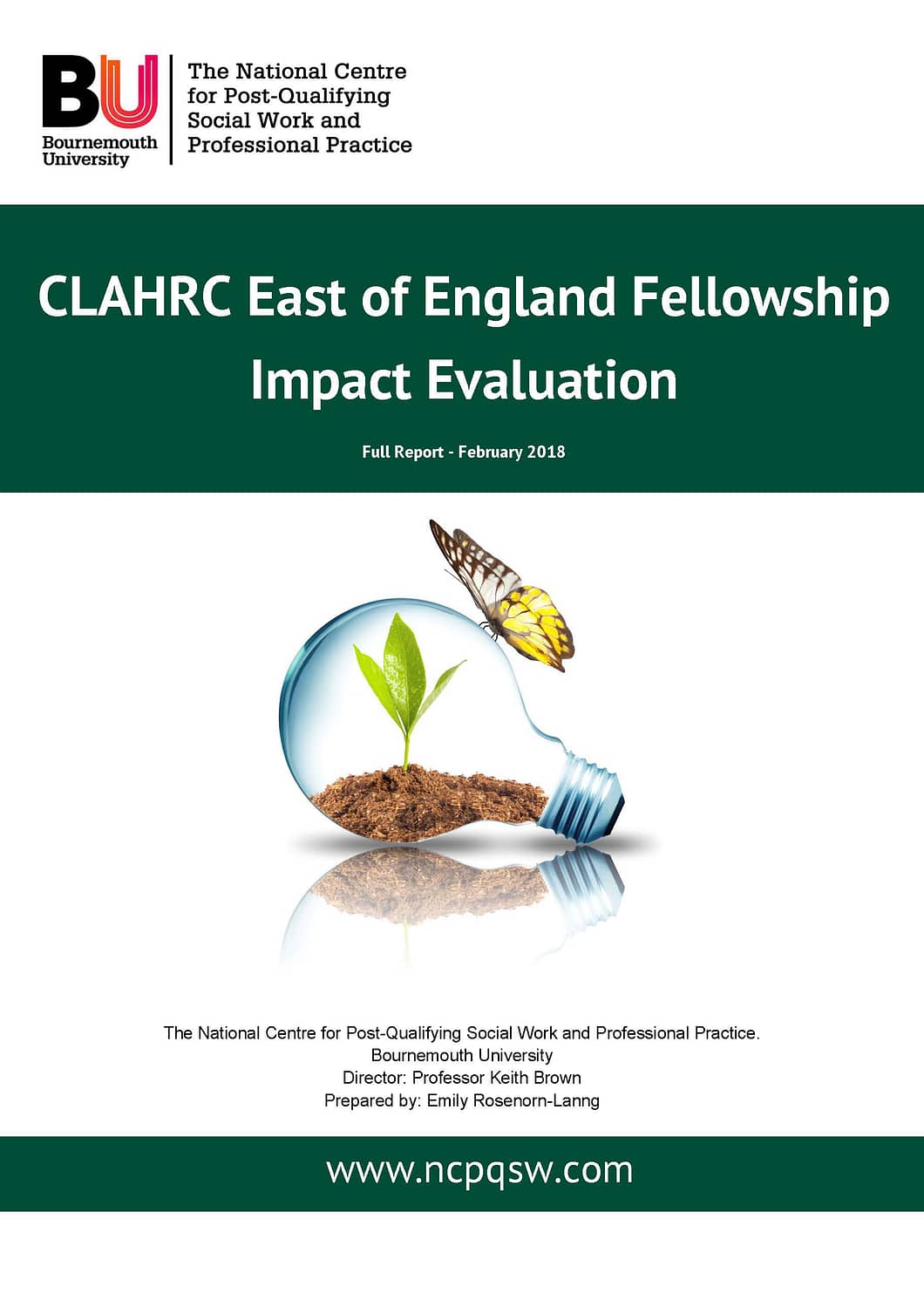 This evaluation assessed the experience of undertaking a fellowship in order to gain an
understanding of impacts in relation to capacity building, practice development,
knowledge transfer and exploring the strengths and weakness of the current model with
particular reference to building research capacity within services. This approach was
underpinning by the following:
A theory driven evaluation approach has been employed to underpin the
evaluation, where Fellows (past and present) act as stakeholders to inform and
guide the methods and processes used.
This evaluation primarily focused on the latter two elements of Pang's (2004)
conceptual framework, creating, and sustaining resources (capacity
strengthening) and producing and using research (dissemination and impact).
Impact should not just be considered in the restricted context of the immediate
impact of a taught intervention or series of workshops but rather in relation to
long-term behavioural change and identifiable outcomes.
---