Publications
Choose whether you would like to view our publications available for digital download or whether you would like to order physical copies.
---
Vulnerable Adults and Community Care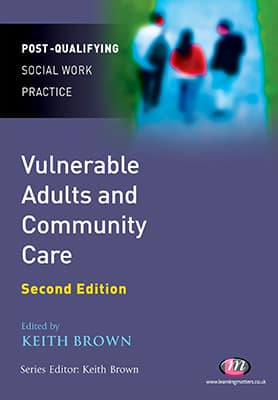 Brown, K. [ed.] (2010) Exeter: Learning Matters.
This book offers a comprehensive introduction to the areas of leadership, management and supervision for line managers, supervisors and senior practitioners Taking a problem-solving approach, the book explores different aspects of leadership and management including personal effectiveness, managing and leading supervision, managing training and development, managing resources and leading and developing a team. A precise review of each project area is linked to a set of audit tools that a manager can mobilise in order to review team and personal effectiveness and develop practice.
---
You may also be interested in ...