Publications
Choose whether you would like to view our publications available for digital download or whether you would like to order physical copies.
---
The Practice Educator's Handbook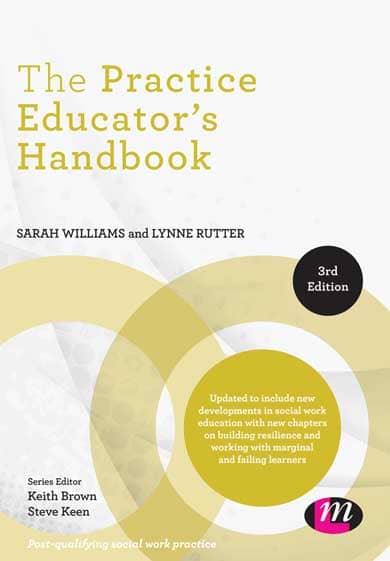 Williams, S. & Rutter, L. (2013) Exeter: Learning Matters.
The concept of continuing professional development is followed in an inclusive and holistic way by ensuring that ongoing learning for practitioners is viewed within an inclusive and empowering approach. This revised second edition has been updated to include the new Practice Educator's Framework and will support an individual through their personal journey, focusing on their perspective, and taking an open, analytical, and considered approach to the issues of practice education and, in particular, those associated with qualifying students and NQSWs. There are sections on supervision, mentoring and coaching as well as the involvement of service users and carers. The Authors also examine learning cultures and communities of practice, continuing professional development and PQ training.
---
You may also be interested in ...