Publications
Choose whether you would like to view our publications available for digital download or whether you would like to order physical copies.
---
Financial Scamming Defining Terms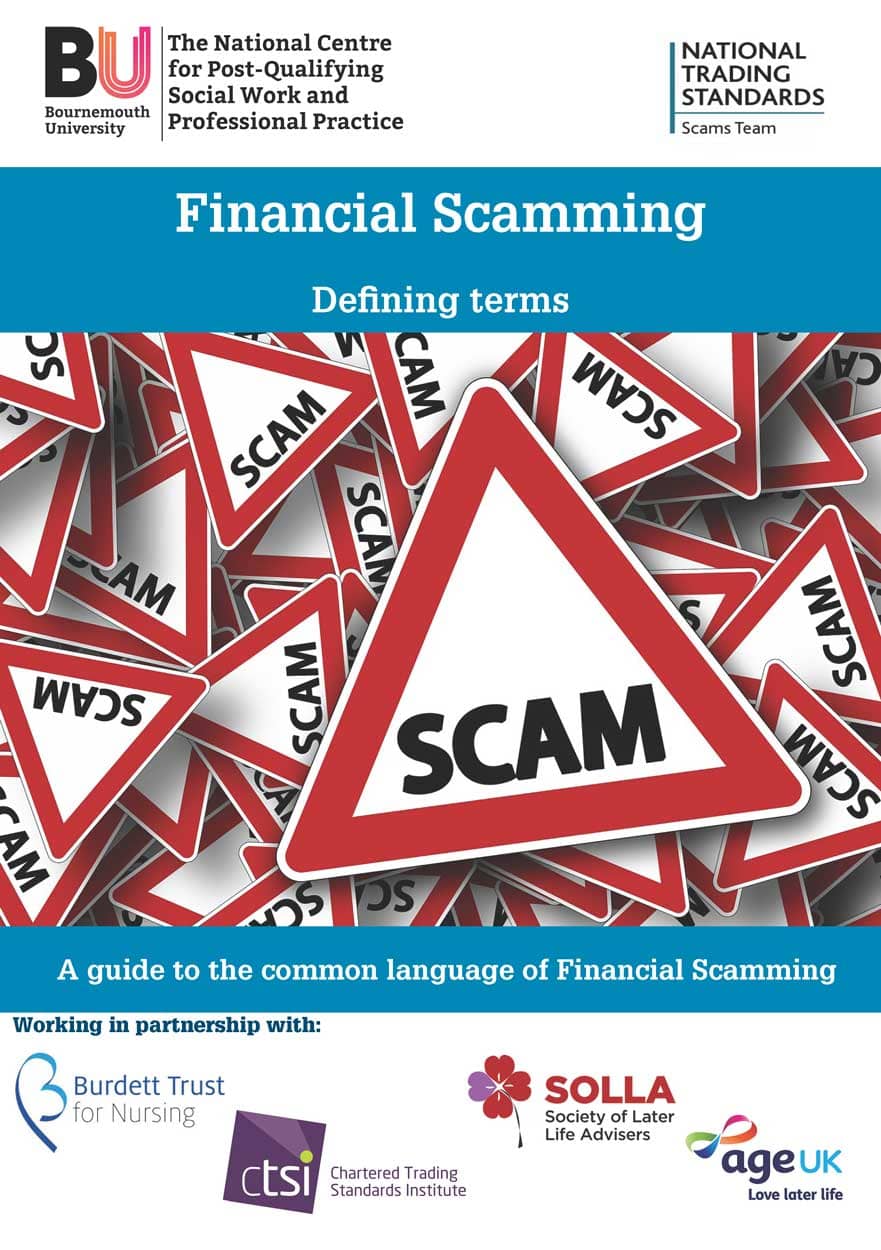 Financial Scamming is a growing problem that is now being recognised as a crime. The negative impact it has on individuals and society as a whole is gradually becoming clear as further research probes into the consequences and damage caused by financial scamming. It has already emerged that these criminals purposely target some of the most vulnerable people in our society, who sadly, are not always able to protect themselves.
The National Centre for Post-Qualifying Social Work and Professional Practice have been working in partnership with key national organisations and politicians to develop further research and raise awareness of financial scamming to develop a better understanding of this crime. We are working together to not only reduce the risk of financial scamming but to raise awareness to organisations and the public so that they too can join the fight against scamming.
This document provides clear and concise definitions to some of the language used within Financial Scamming and highlights the warning signs of scams which can be used to identify potential victims. It is vital that we are up-to-date and explicit with types of scams and their definitions to ensure that we can effectively support professionals, carers and anyone in contact with potential or actual scam victims. This document can be used in conjunction with our Financial Scamming: Our Campaign and research to date and Next of Kin leaflets (available to download from www.ncpqsw.com) to offer further insight and advice.
To receive this free PDF via email, please fill in your details in the form below.
---
You may also be interested in ...