Publications
Choose whether you would like to view our publications available for digital download or whether you would like to order physical copies.
---
Promoting Individual and Organisational Learning in Social Work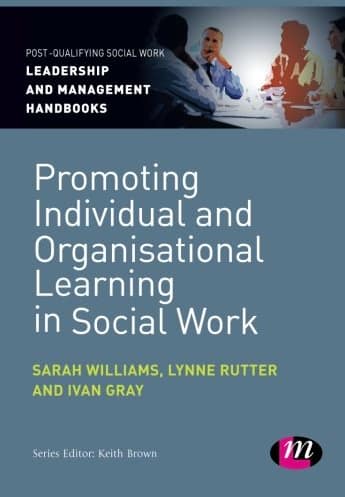 Williams, S., Rutter, L. and Gray, I. (2012) Exeter: Learning Matters
In today's performance driven environment, maintaining service quality in social work is more important than ever. This book will help social work leaders and managers to understand the role that personal and organisational learning plays in the provision of services that are effective and responsive to the needs of service users, carers and the communities. Recent national policy drivers such as the Munro Review into Child Protection (2011) and the recommendations of the Social Work Reform Board (2010) have strengthened the need to embed and enable learning within the workplace. This book is part of a Leadership and Management series which enables managers to understand this need, and respond in a timely and effective way.
---
You may also be interested in ...