Publications
Choose whether you would like to view our publications available for digital download or whether you would like to order physical copies.
---
Performance Coaching Skills for Social Work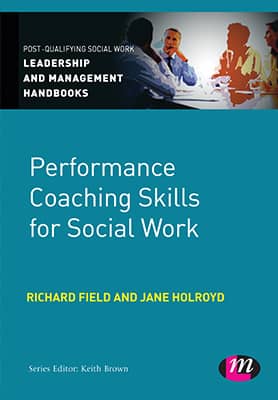 Holroyd, J. & Field, R. (2012) Exeter: Learning Matters
Within health and social care settings, high levels of sustained performance from individuals, teams, organisations and multi-agency collaborations are required. In order to achieve this, both management and leadership have to take a clear and defined role. This book looks at the 'how to' of performance coaching – from establishing objectives, determining frameworks, processes and systems, to monitoring and taking corrective action as necessary. Coaching in its various forms offers a means by which those involved in public service can be supported and challenged to perform.
---
You may also be interested in ...