Publications
Choose whether you would like to view our publications available for digital download or whether you would like to order physical copies.
---
Newly Qualified Social Workers: A Practice Guide to the Assessed and Supported Year in Employment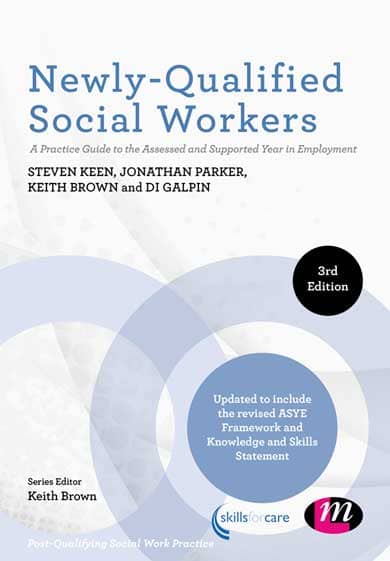 Keen, S., Brown, K., Parker, Jonathan., Gray, I. and Galpin, D. [eds]
The first year of practice can be a particularly challenging time for newly-qualified social workers. This book is therefore essential reading not only for NQSWs entering the workplace but for students on qualifying programmes who wish to develop their skills beyond graduation. This new edition draws upon recommendations from the Social Work Reform Board and includes material on the Assessed Year in Practice and how new practitioners working in both Adults and Children and Families settings can get the very best out of supervision.
'I am happy to say it is the best book I have ever bought! It has covered all the important topics I was worried about and even gives suggestions of preparation techniques and questions to ask when first starting a new job. This book will be kept with me at all times whilst finding my feet within the new job!' – Amazon Reviewer
---
You may also be interested in ...