Publications
Choose whether you would like to view our publications available for digital download or whether you would like to order physical copies.
---
Introducing child care social work: contemporary policy and practice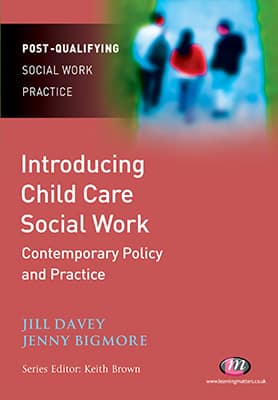 Davey, J. & Bigmore, J. (2009) Exeter: Learning Matters
This book provides a practitioner's perspective on the challenges and developments of working in Child Care Social Work in the current context of organisational and social change. Drawing on the experience of social work practitioners who have undertaken the Post-Qualifying Child Care Specialist Award, the book shows how these challenges are being met in everyday practice, providing a forum to share their knowledge and experience with others and contribute to best practice. It will be of interest to social work practitioners and students and all those interested in the reality of current child care practice.
---
You may also be interested in ...