Publications
Choose whether you would like to view our publications available for digital download or whether you would like to order physical copies.
---
Effective Leadership, Management and Supervision in Health and Social Care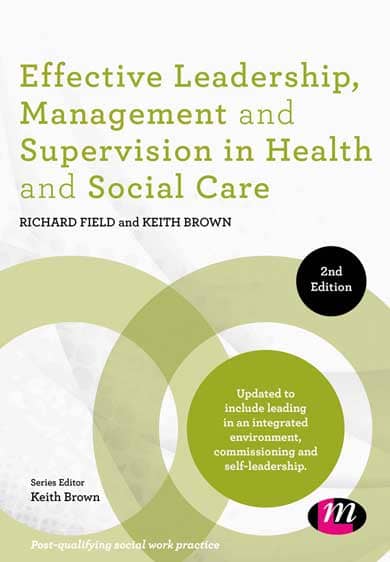 Gray, I., Field, R., Brown, K. (2010) Exeter:Learning Matters (3rd edition)
Within health and social care settings, high levels of sustained performance from individuals, teams, organisations and multi-agency collaborations are required. This book offers a service-oriented leadership approach for Social Work managers and looks to enhance personal effectiveness and ultimately organisational performance through human behaviour, thought and communication. It is designed to support the development of aspiring and front line managers in social work and care through the introduction of key concepts such as understanding the Self, Neuro-Linguistic Programming, self-leadership and communication.
---
You may also be interested in ...