Publications
Choose whether you would like to view our publications available for digital download or whether you would like to order physical copies.
---
Effective Commissioning in Health and Social Care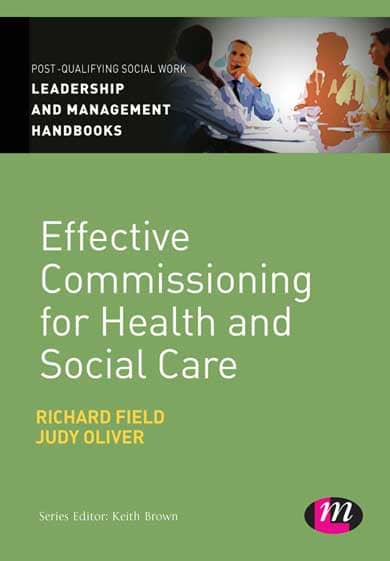 It is essential that in today's public sector, social care and health managers have a thorough and critical understanding of best practice in commissioning services. This guide has been developed to underpin core aspects of commissioning services in health and social care with tools and strategies that really work. The authors go through the commissioning process step-by-step in order to help the reader better understand the following:
·  The distinguishing characteristics of commissioning ;
·  how commissioning is affected by changes in the public sector generally and health and social care in particular;
·  the significant potential for improved service quality and value for money arising from commissioning;
·  how good commissioning can engage in productive conversations that can lead to better outcomes for patients, clients and the community.
There are sections on specific skills needed for good commissioning, the challenges many face and how to approach them, and what makes a good commissioning manager.
---
You may also be interested in ...