Publications
Choose whether you would like to view our publications available for digital download or whether you would like to order physical copies.
---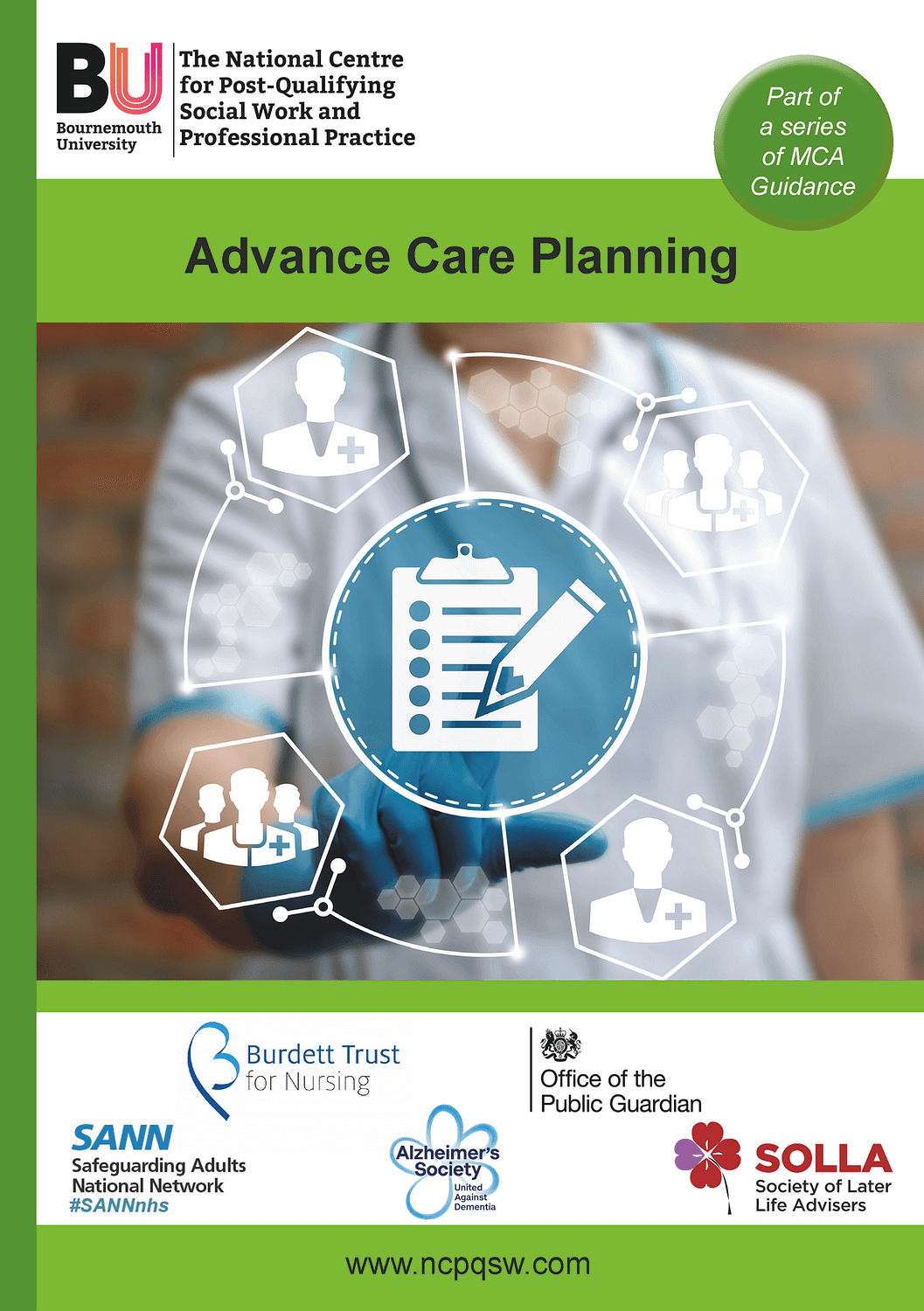 Advance Care Planning (ACP) is a way in which individuals can discuss and make clear their wishes and choices for treatment and care, which may become relevant at a future time, when they lack capacity to make decisions for themselves.
Supporting and encouraging individuals to look forward and consider the treatment and care they may require in the future, is an increasingly important aspect of clinical care – in health and social care settings.
The National Centre for Post-Qualifying Social Work and Professional Practice has produced a series of brief guides to help all health and social care professionals navigate through and apply the principles of the Mental Capacity Act for decisions regarding treatment and care. This is one of those guides and should be read in conjunction with the other guides in the series.
To receive this free PDF via email, please fill in your details in the form below.
---
You may also be interested in ...