News
Find out what we have been up to and who is talking about us!
---
BU Social Work achieves a NSS score of 96.5%
16th July 2021
All of us know and have experienced that the last year was exceedingly difficult. Universities worldwide had to swiftly move to an entirely new way of teaching students who were suddenly not allowed to come to university anymore. Our students had to get to grips with many changes, manage their own lives and continue to prepare for joining the demanding and challenging profession of social work. All of this makes our achievement of getting an NSS score of 96.5% from a very high number of students completing the survey even more special. This success shows how lucky we are to work with great students and many people who go the extra mile whilst sitting in their make-shift home offices. This moment is an excellent reason to stop and think about what made this result possible.
Three points were vital in the last 12 months.
First, there is the way we work as a team. It feels as if we can rely on each other, ask each other for help, share ideas and develop them together. We are all very different in our approaches, experience, skills, and way of seeing the world. Even though we do not always agree with each other, we have each other's back. Most importantly, we share a clear focus on the students' experience.
Second, our team is not exclusive. We know that all those who work in program support, the library and estates are essential for what we do, and we see all of them as part of our team. Without their flexibility and can-do attitude, we could not focus on supporting our students in the way we can.
This brings us to the last point. We need this flexibility to constantly adapt to whatever happens. We do not claim to be perfect, but we are responsive when things go wrong, and the NSS results show that we have some reasons to be confident about this claim. When changes are needed, our students will know about this and also understand why we make changes. Students always can speak to us, and we listen to their individual experiences and adapt where possible. In return, they tell us when things need to be changed, and in that way, they are the most crucial part of achieving a high NSS score.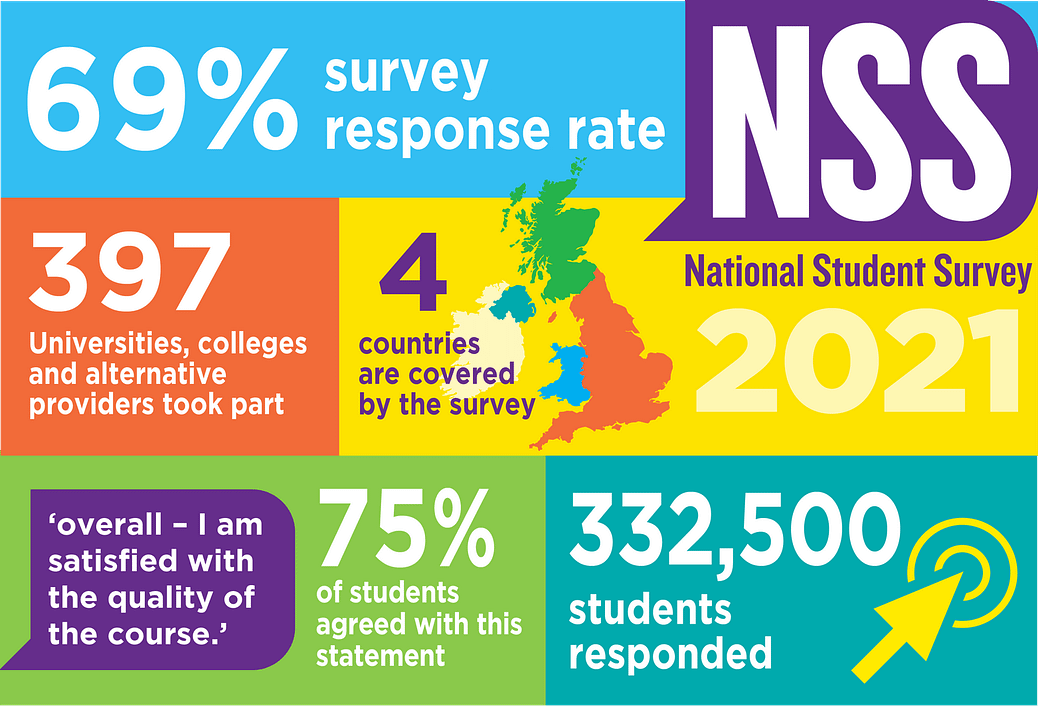 Find out more about the National Student survey
Stefan Kleipoedszus – Deputy Head & Programme Lead for PG Dip Social Work (Children & Families)
Dr Sally Lee – Programme Lead for BA and MA Social Work
---
You may also be interested in ...