Events
See what we have been up to and find out about upcoming events near you!
---
Other Side of the Story: Perpetrators in Change Training & Networking Event
| | |
| --- | --- |
| Date: | Monday 6 June 2022 |
| Time: | 09:30 - 18:00 |
| Location: | Bournemouth University | Executive Business Centre | 89 Holdenhurst Rd | Bournemouth | BH8 8EB |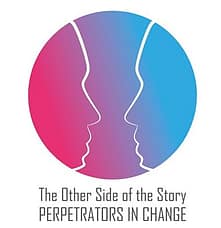 This event will share findings from an ongoing research project exploring the dynamics of Domestic Violence and Abuse (DVA) perpetration. It will provide an opportunity for professionals from health, social work, the charity sector and criminal justice agencies to explore and discuss the barriers and challenges working with perpetrators of DVA as well as include training sessions on key elements of perpetrator work.
---
This event will be of particular interest to professionals working in the fields of health, social work and criminal justice.
Participants will receive access to free online resources following the event, and a training and guidance manual for working with perpetrators of DVA. This is a free one-day event and has been organised by Jade Levell, Bristol University, Jane Healy, Orlanda Harvey and Terri Cole, BU.
Refreshments and lunch will be provided. Please hold the date: A full agenda and more details will follow shortly.
For further information on this event please contact: jhealy@bournemouth.ac.uk
Book your place: https://www.eventbrite.co.uk/e/other-side-of-the-story-perpetrators-in-change-training-networking-event-tickets-294521972147
More information about the project and access to the reports can be found by visiting the website: https://www.osspc.eu/app/